"Semita.Language School" Student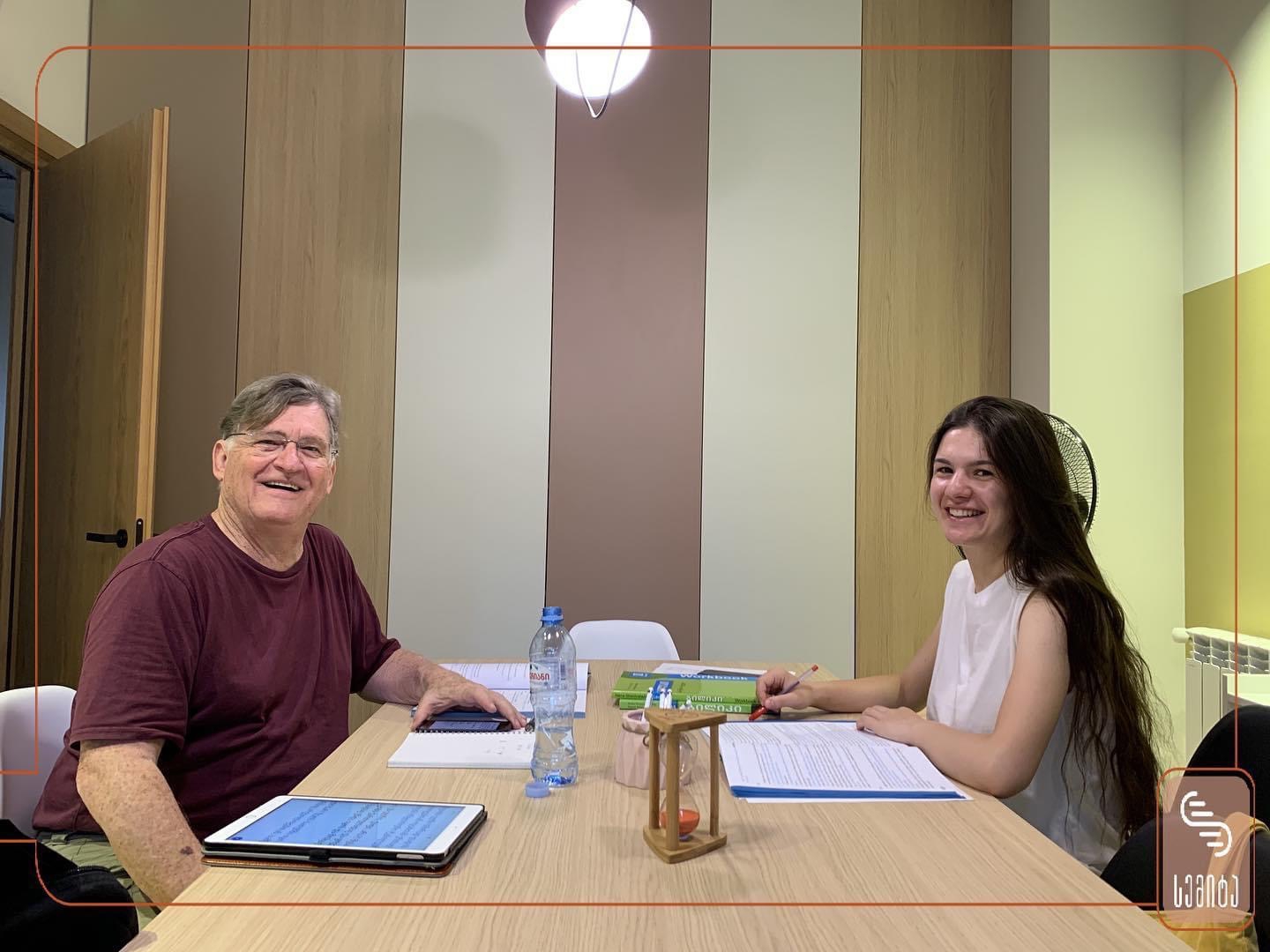 🤩გვსურს გაგაცნოთ ,,სემიტა.ენის სკოლის" ერთ-ერთი უნიჭიერესი სტუდენტი - თედ დევისი. ჩვენ ვამაყობთ ყოველი სტუდენტით, რომელიც თავდაუზოგავად შრომობს ქართული ენის შესასწავლად.
კურსი - ტრადიციული ქართული საკომუნიკაციო B1 დონე.
📍მისამართი: #3 ანა პოლიტკოვსკაიას ქუჩა; კორპუსი #38; ბინა #1
☎️ტელ.: +995577454332
+995598357752
📨ელფოსტა: lsgeorgiac@lsgeorgia.com
🤩We want to introduce Mr. Tad Davis, one of the most talented students of "Semita.Language School". We are proud of each and every student, who dedicate their time and energy to study Georgian Language.
Traditional Georgian (Communication based) B1 level course.
📍Address: #3 Ana Politkovskaia st., building #38, apt.#1
☎️Tel.: +995577454332
+995598357752
📨Email: lsgeorgiac@lsgeorgia.com